Handpieces:
4: Elight+IPL+RF+ND YAG
Elight Spot Size:
12X30mm, 12X40mm Optional
RF Spot Size:
16/32mm Dia
ND YAG Wavelength:
1064nm/532nm/1064nm for Skin Rejuvenation Optiona
Transport Package:
Aluminum Alloy Case
4 in1 beauty machine-VE Light+RF+SHR+ND YAG Laser Hair Removal 
 Model: FG 580-C
 
What is FG580-C different?
1. Multifunction in one equipment, integrates with VE Light+RF+SHR+ND YAG Laser 4 systems, also with 4 handles together 
2. Indigent identification: it will automatically turn to the related system when plug different handle to machine
3. NEW DESIGN: 80% spare parts imported from USA, Germany, Japan and Taiwan
4. Four working systems for different treatments:
   a. SHR handle: 8x40mm for instant hair removal professionally
   b. E Light (IPL&RF) handle: professional design, can prolong its using life twice or 3 times than traditional handle
  c. RF handle: big and small treatment probes facility different area treatment, comfortable and painless
  d. ND YAG LASER handle: 100% American imported "plug and play" connections, translate into reliable and long lasting machines capable of continuous work in busy clinic/salons, also easy your maintenance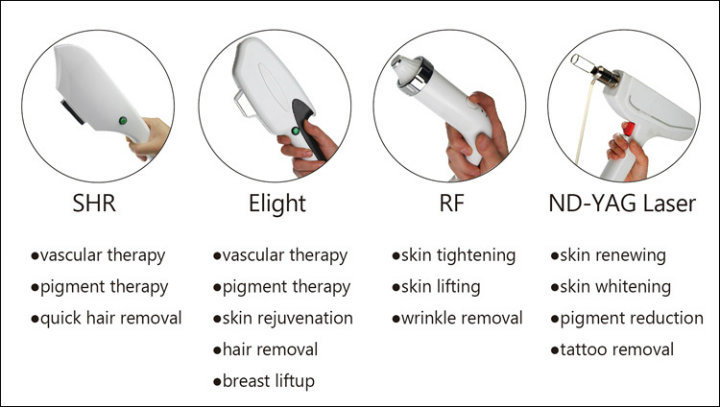 Applications:
 VE Light:
Hair removal, depilation
Photo skin rejuvenation, wrinkle removal
Skin tightening & lifting
Pigment removal, vascular treatment
Breast liftup assitance
 SHR: 1,000,000.000 effective short ensure 1-10Hz shooting for quick hair removal
 RF: Wrinkle removal, skin rejuvenation, skin tightening, skin lift
 ND YAG LASER: Skin renewing, skin whitening, pigment reduction, tattoo removal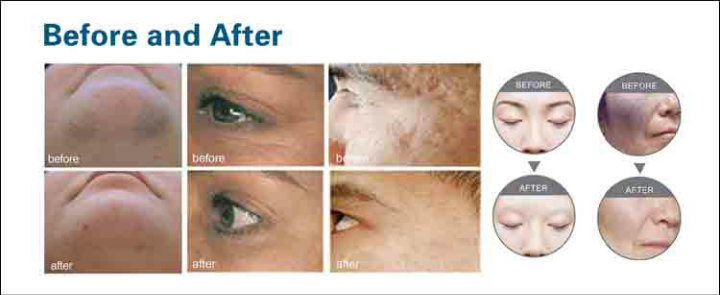 Machine Features:
Filter coating made by most professional Germany device
USA imported "plug and play" handle connector, translate into reliable energy and long lasting machines capable of continuous work in busy clinics/salons
3.  Professional design of inner handle structure: greatly prolong the xenon lamp life and enhance efficiency than traditional handle in market
4. Â Handle holder: inner layer of handle holder is made of medical silicon rubber; external layer is of ABS material. This design greatly protect treatment probe from any damage or crash
5. Â Electrical filter Imported from Schaffner Company in Switzerland, best performance of EMC, improve the safety greatly
6. Â Alarm protection system of water flow and water temperature: stop all working immediately in case of any risk, protecting people & machine against any risk at the first time
7. Â User-friendly software design: simple parameters setting and easy operation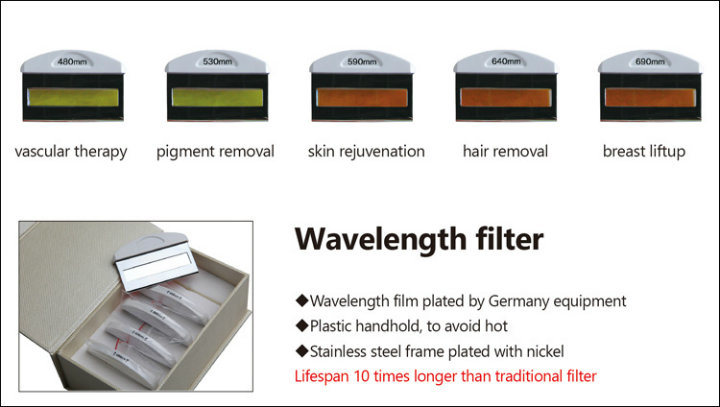 Specifications:
Basic specifications
Controller: 10.4" color touch LCD screen
Output power: 2000W
Multi program languages: English, Spanish, German, French, Italian...
Cooling System: semiconductor+ air + water + cooling gel
Skin Cooling: ≤0-100C
Dimension of machine: 55*57*125cm
Dimension of package: 68*68*124cm
N.W./G.W.: 48kg/64kg
Voltage: 220V / 110V
VE light (SHR+RF)system
SHR Energy: 1-50J
RF Energy: 1-50J
RF Frequency: 6MHz
RF duration: 10-2450ms
Pulse No.: 1-6
Handle number: 1pc, with 5 filters
Wavelength: 480/530/590/640/690nm standard (420nm, 750nm optional)
Spot size: 12x30mm, 12X40mm optional
SHR system
SHR Energy: 1-50J
Pulse No.: 1-10
Handle number: 1pc
Wavelength: 640nm standard
Spot size:Â 8X40mm
RF system
RF energy: 0-50J
RF delay: 100-1500ms
RF frequency: 6MHz
Interval: 1-4s
Handle number: 1 pcs with 2 probes
Spot size: 16/32mm
ND YAG LASER
Laser type: ND YAG Q-SWITCH LASER
Wavelength: 1064nm/532nm (another probe of 1064nm for skin rejuvenation optional)
Indicator of aiming light: imported ruby indicator
Energy: 1300mJ/1600mJ/600mJ(single-pulse laser energy)/ 800mJ(single-pulse laser energy)
 About ADSS Group:
We are the professional manufacturer of aesthetic devices & Â laser equipments in Beijing, China. It established in August 2005, a high-tech company engaged in R&D, production, sales and after-sale services, and a part of IT area.
A professional team has been built with rich knowledge and experience in optics, medicine, machinery and electricity, leading this field in China.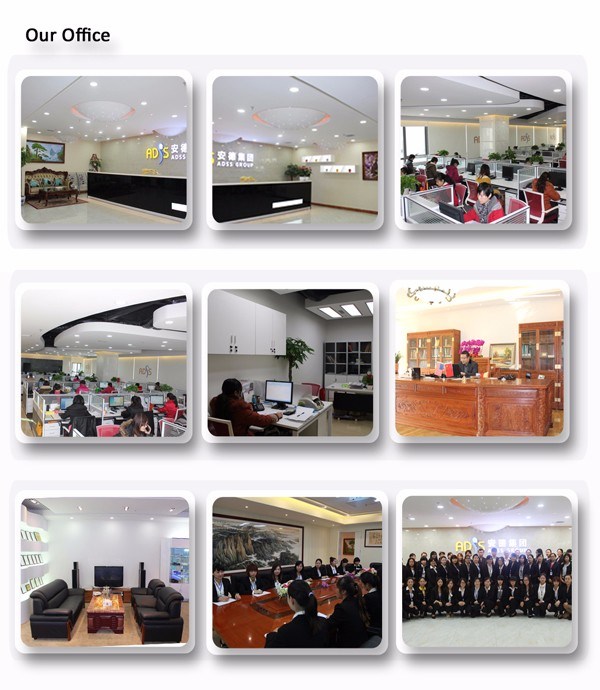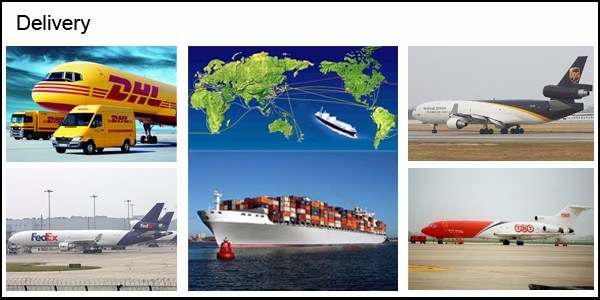 Chongqing "Terson card" Coptis, Department of Chongqing Shizhu Tujia Autonomous County specialty, China National Geographical Indications products (native geographical products). Because produced in Shizhu County, Yellow River National Forest Park, also known as "yellow Coptis." Coptis Coptis Coptis Coptis Coptis Chinensis Franch dried rhizomes, medicinal products for the "taste even", commonly used expensive Chinese medicine, Shizhu County Coptis original area, China's Coptis town, due to the high quality, was identified As "Sinopharm" "Authentic Coptis". Coptis has the characteristics of branch fertilizer, flesh thickness, length, color and high content of active ingredients. Its content of berberine (also known as berberine) is 5.20-7.69% (Chinese Pharmacopoeia 2015 edition shall not be less than 3.6% ); Coptis alkaloids (Coptis, Worenine, Palmatine, Jatrorrhizine, etc.) content below 0.5%. In addition, it contains Magnoforine and a Lumicaruleic acid, Ferulic acid.
Coptis
Heat Dampness Coptis,Selected Coptis,High-Altitude Shizhu Coptis,Wild Stone Column Coptis
Chongqing Taisun Pharmaceutical Co., Ltd. , http://www.taisuncoptis.com