The rapid growth of tumors is inseparable from the rich vascular system, and studies have shown that tumors are inextricably linked to angiogenesis. Detection of the formation of blood vessels can provide detection means for the development of anti-angiogenic drugs, research on the mechanism of tumor treatment, early tumor diagnosis and establishment of tumor models. Photoacoustic imaging technology can provide high contrast and high resolution images for early detection of tumors, as well as monitoring the treatment process and efficacy of tumors.
Photoacoustic imaging is a non-destructive medical imaging method developed in recent years. It combines the high contrast characteristics of pure optical imaging with the high penetration depth of pure ultrasound imaging to provide high resolution and high contrast tissue imaging. In 2007, Xiang et al. used photoacoustic technology to monitor the damage of blood vessels during tumor photodynamic therapy. The following figure shows the guidance of tumor therapy and the enhancement of the detection of therapeutic effects. Vascular injury is an important approach to tumor therapy in photodynamic therapy of tumors. High-resolution photoacoustic images can be used to observe the damage of blood vessels during tumor treatment. The change of the peak-to-peak value of the photoacoustic signal can quantitatively reflect the contraction of the vessel diameter. This result provides a reliable means of monitoring the treatment of cancer.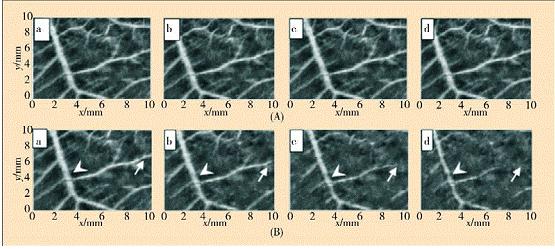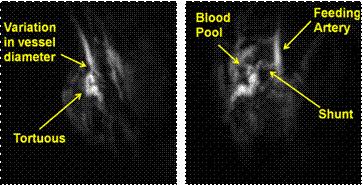 The above picture shows the imaging of the tumor vasculature in mice with xenograft tumors by the ENDRA photoacoustic imaging system in the United States. From different angles, the changes in blood vessel diameter, blood vessel distortion, potential blood flow, and blood vessel shunting can be clearly seen from the United States. The small animal photoacoustic imaging system developed by the company has nano-molar sensitivity and high resolution of 280um, which can detect photoacoustic signals below 20mm. It can also be used for quantitative analysis of molecular imaging of small animals. At the same time, it combines near-infrared detection technology to achieve both endogenous structure imaging and higher contrast images with the aid of contrast enhancers. It can be applied to various research fields such as tumor biology and brain neurobiology to provide more reliable and comprehensive experimental data for your research.

White Garlic,also called Normal White Garlic or purple white garlic,is the most common garlic variety of Shandong,China. The skin of normal white garlic is basically white but White garlic also has a few purple stripes on it.
Normal white garlic, new crop
1. Commodity name: Normal White Garlic (Regular white garlic or Single Clove Garlic)
2. Feature: strongly spicy, milk white flesh, naturally bright color, no burnt, no mouldy, no broken, no dirt skins, no mechanical damaged, 1-1.5cm stem length, roots cleaness.
3. Size: 4.5-5.0cm, 5.0-5.5cm, 5.5-6.0cm, 6.0-6.5cm, 6.5cm & up.
4. Packing:
1) Loose packing(inner string bag):
a) 5kgs/carton, b) 10kgs/carton, c) 20kgs/carton; d) 5kgs/mesh bag, e) 10kgs/mesh bag, f) 20kgs/mesh bag
2) Prepacking:
a) 1kg*10bags/carton b) 500g*20bags/carton c) 250g*40bags/carton
d) 1kg*10bags/mesh bag e) 500g*20bags/mesh bag f) 250g*40bags/mesh bag
g) prepacked by 1pc/bag, 2pcs/bag, 3pcs/bag, 4pcs/bag, 5pcs/bag, 6pcs/bag, 7pcs/bag, 8pcs/bag, 9pcs/bag, 10pcs/ba, 12pcs/bag, then packed with 5 or 10kgs carton, 5 or 10kgs mesh bag outside h) packed according to clients' requirements.
5. Supply period: all the year round
a) Fresh Garlic: early June to end August
b) Cold storaged garlic: early September to the next middle May
6. Conveyance:
a) Cartons: 24-27.5MT/40' HR (If palletized: 24Mt/40' HR)
b) Bags: 26-30Mt/40' HR
7. Transporting and storing temperature: -3°C--+2°C
8. Shelf life: stored for up to 12 months in proper conditions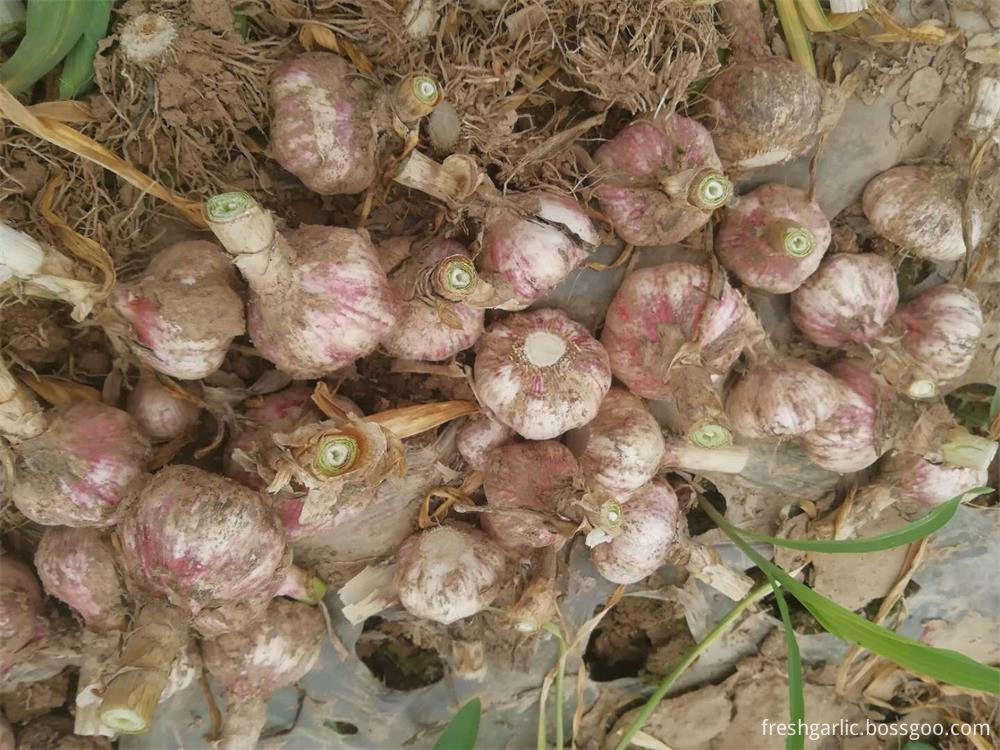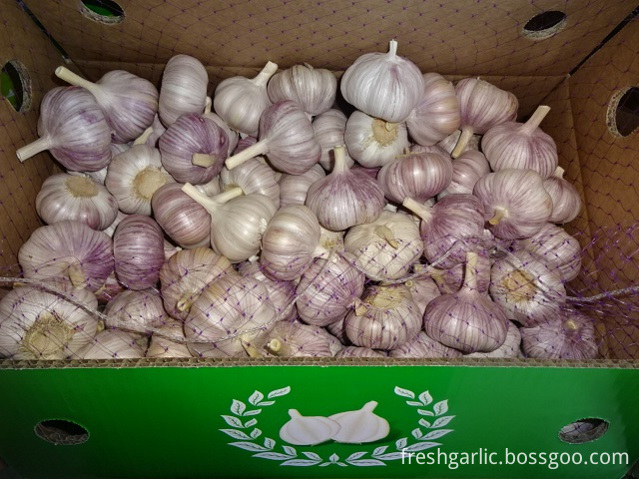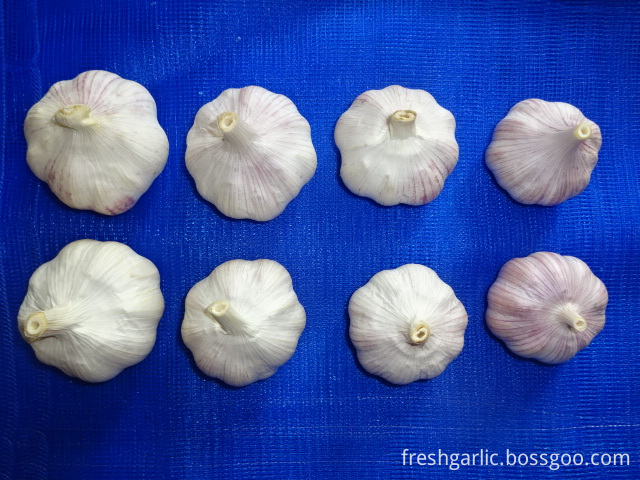 Normal White Garlic
Normal White Garlic,Fresh Normal White Garlic,White Garlic,Single Clove Garlic
JINING FORICH FRUITS & VEGETABLES CO., LTD. , https://www.forichgarlic.com